Healing Zone
Experience the ultimate in deep relaxation at the hands of our experienced therapists in our dedicated healing zone. Taking place in beautiful private bell tents within the park, you will be able to listen to the birds singing and the river flowing as your aches and pains ebb away.
Your choice of therapists and treatments
Please
book in advance

using the links below
Sound Energy Healing
Thursday, Friday & Saturday
Sound Energy Healing, Sound Therapy with Himalayan Singing Bowls:

25min or 2 x 25mins (*2=50mins session)
Deep tissue massage with vibrations of Singing Bowls – vibroacoustic therapy;
Sound Energy Bath with Himalayan Singing Bowls for balancing energy centres (Chakras) or 5 elements
Full Sound Energy Healing: vibroacoustic massage + sound bath*
(*for 50min bookings only)
25mins Treatment: £27

Sharon Bentley- Holistic View
Emotional Freedom Technique (EFT) and Matrix Reimprinting

Thursday, Friday & Saturday
EFT is a tapping technique that can help clear fears, phobias and emotions that no longer serve you. I can help you with the process, whereby you tap on meridian end points with your fingers. Using this method, you can release stress and trauma from the body, which assists in bringing your life back into balance. Matric Reimprinting is an extension of original EFT, allowing you to go back into the memory (without retraumatizing) and transform your perception of the outcome.
Each booking will be given a £10.00 voucher off future EFT & Matrix Reimprinting (60 mins) sessions, or healing session (60 mins), or a flower essence 1 to 1 (60 mins) consultation.
60 mins Treatment £33
Ker Harmony: Shiatsu, Mindful Massage & Reiki
Thursday, Friday & Saturday
Sit down & Relax massage on a specific chair: back, legs, hands, arms, neck and head massage. A great way of relieving muscular stress and to boost wellbeing.
Shiatsu Laying down on one side on a massage table: Pressure from thumbs and palms. It is related to the energy flow through your body and helps ease Stress, Anxiety, Depression, Pain and Nausea.
Reiki Laying down on a massage table: a Japanese technique, that helps heal and relax and is administered by "laying on hands". It will re-establish the flow of energy through your body and balances the various chakras which are the centre of energy for each individual

25mins Treatment: £22.15
Flower Essence Therapy
with Emma Nixon - Advanced Practitioner in Flower and Vibrational Essence
Thursday, Friday & Saturday
Everyday challenges create energetic blockages in our energy systems. These can eventually surface in the form of anxiety, depression, fatigue, aches and pains and so on, as we become out of balance. Essences are a gentle way of releasing these blocks, clearing the path for realignment with your authentic self, in balance and harmony.
Healing journeys can be simple in addressing one issue or deeply transformative over a longer period of time. I use various techniques such as Floral acupuncture and BodyMapping where appropriate. Essences do not contain any physical part of a flower, plant, tree, mineral in them, and are therefore completely safe to use, whilst being extremely effective. They are an energetic imprint into water, with an small constituent of alcohol/vegetable glycerine preservative. They can therefore be used by all ages, during pregnancy and alongside medication.
60 mins Treatment £33
Zen Shiatsu
Thursday sold out
Saturday sold out

Shiatsu is a traditional Japanese form of Bodywork. With relaxed hand and finger pressure, limb rotations and other techniques, shiatsu works with the subtle energy of the body. Unlike massage, shiatsu is performed with the receiver fully clothed.
Working with the 12 Energetic Channels which relate to the 12 major organs, shiatsu is a holistic and therapeutic Bodywork which can address imbalance on many levels, physical, emotional and mental.
Each treatment is specific for the individual, it is for you and your needs. At the end of the treatment a review of the treatment and appropriate diet and exercise advice will be given. Shiatsu is deeply relaxing and at the same time can release long held physical tensions and energetic patterns.
60mins treatment £50
Saira Francis
& Stoo
Mellulah Therapy
Aromatherapy Massage
Reflexology
Indian Head Massage
Reiki
Friday
Saira and Stoo of Mellulah Therapy & Yoga Retreats are therapists base in Milton Abbas, Dorset. Saira has been working with holistic therapies since 2004 and also teaches yoga and runs award winning residential and yoga retreats here and abroad.
They now work together sharing, Aromatherapy, Deep Tissue Massage, Reiki Healing, Reflexology and many other blissful therapies from their treatment room on a farm in Milton Abbas Village.
30 mins Treatment £35
BODYWORK (45mins)
Saturday sold out
All Bodywork treatments are tailored to your needs in that moment and may include a number of disciplines, including Holistic, Swedish, Hawaiian massage,Deep tissue, Hot Stones, Aromatherapy, Reflexology, Indian Head Massage, Breathwork, Meditation, Yoga and Qoya. To allow each treatment to be a fluid response to each persons needs in the moment
Please email sonja@sonjalockyer.com for any further information or questions.
Treatment 45 mins £40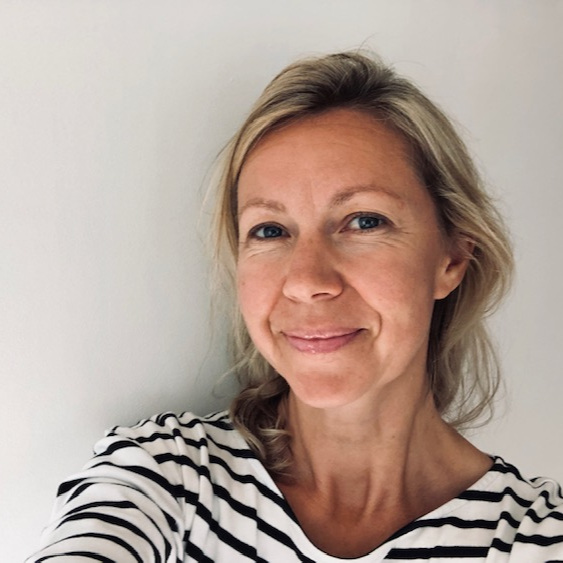 Reflexology
Thursday, Friday & Saturday
Rebecca trained in Reflexology at The Bayly School in London in 2005,and since then has completed specialist training in Maternity Reflexology and Reflexology through cancer treatment and beyond. She is also studying Naturopathic Nutrition which is the use of whole and organic foods as medicine,and is currently in her second year.
Reflexology is a non invasive, natural therapy which aims to optimise both emotional and physical health. The method involves applying pressure to specific reflex areas in the feet or hands,which correspond to all the various parts of the body. The treatment induces deep relaxation,releasing any congestion and will bring balance to the body and it's systems.
30 mins Treatment £25
Book two for a 60 minute session